Malta – After last year's ground-shakingly successful debut, Glitch Festival is coming back with it's second edition on the 7 & 8 September. Electronic music enthusiasts from all over the world are once again called to gather at the gates of the mystical House-and-Techno fortress for two solid days on a sonic adventure on the Mediterranean island of Malta.
Video from last year
Official artwork and line up
MACEO PLEX
JON HOPKINS (dj set)
MARCEL DETTMANN
BEN KLOCK
MR. G (live)
RECONDITE (live)
BLAWAN
DAX J
DJ SEINFELD
DJ STINGRAY
LEGOWELT
PALMS TRAX
VRIL (live)
JUPITER JAX
HAIL BLK (live)
CAIN
MANTHRAX
KERG
Each night brings it closer.
www.glitchfestival.com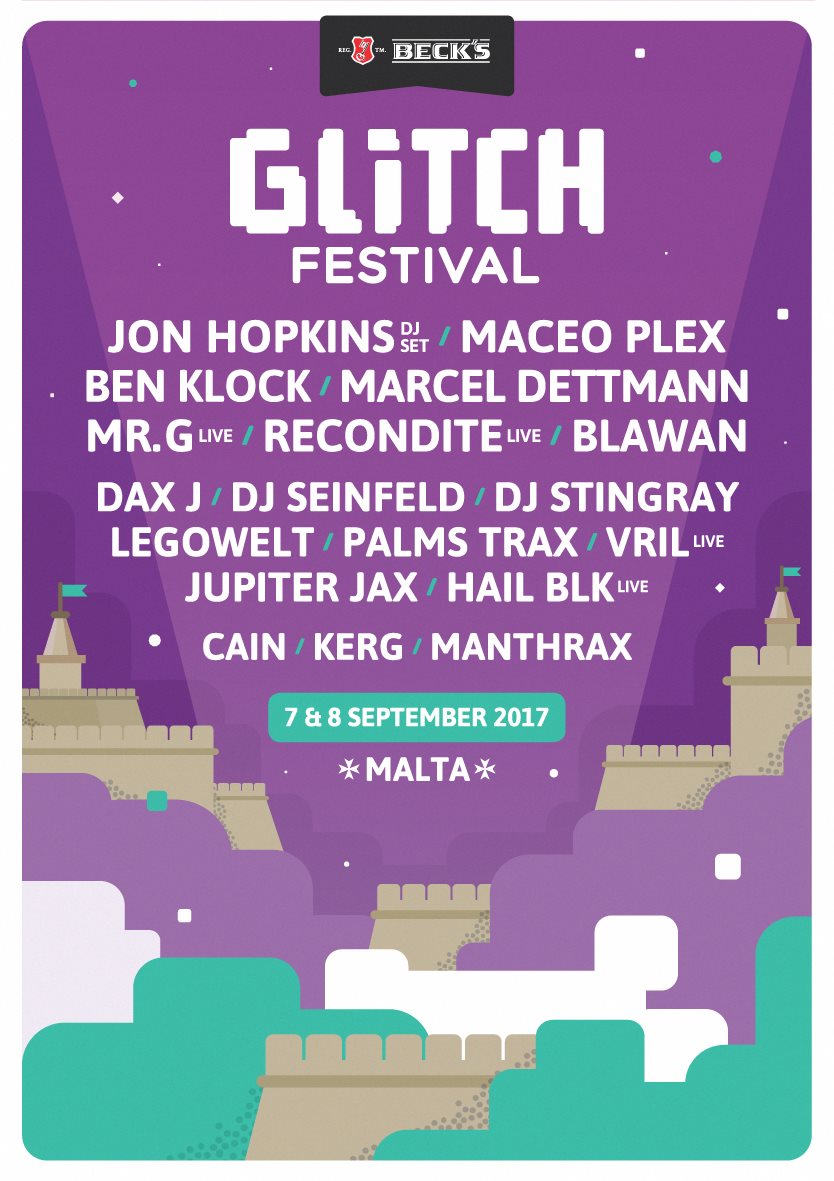 Subscribe to our Newsletter
Gain access to exclusive interviews with industry creatives, think pieces, trend forecasts, guides and more.