The party animal attempted to make it into the club last Thursday. Security manager Lewis Thomson, who was worried for her safety, tried to keep her safe, although the kitty protested and ran away when he tried to pick her up.
She came back the next night to try her luck at sneaking in, managing to get into the club on Justice Mill Lane around 1.30am when the club was full. She didn't quite make it unnoticed, though, and was caught by bouncer Thomson before she could get on to the dancefloor.
However, Thomson and his colleagues couldn't find the pet on the guest list, and when they saw a passer-by attempting to feed her some take-away, the bouncer took the cat into the office for her own safety.
Thomson said: "She wasn't acting like a cat that had been outside before. Some girl picked her up and another woman tried to feed her chips, so I took her and put her in the office. I took her home and fed her, as she'd obviously not eaten properly for ages"
Thomson, thinking the cat was male, called it Frederick after one of his favourite historical figures, the holy Roman Emperor Frederick Barbaros. However, after a trip to the vets on Saturday, it was discovered the cat was in fact a she.
Thanks to the cat's microchip, it was found that she belonged to a little girl – who hadn't seen her in 10 days – in west Aberdeen and was called Sunshine.
Before taking the party animal to its rightful home, Thomas admitted "it's going to be an emotional goodbye". I'm just happy that she's managed to find her way home."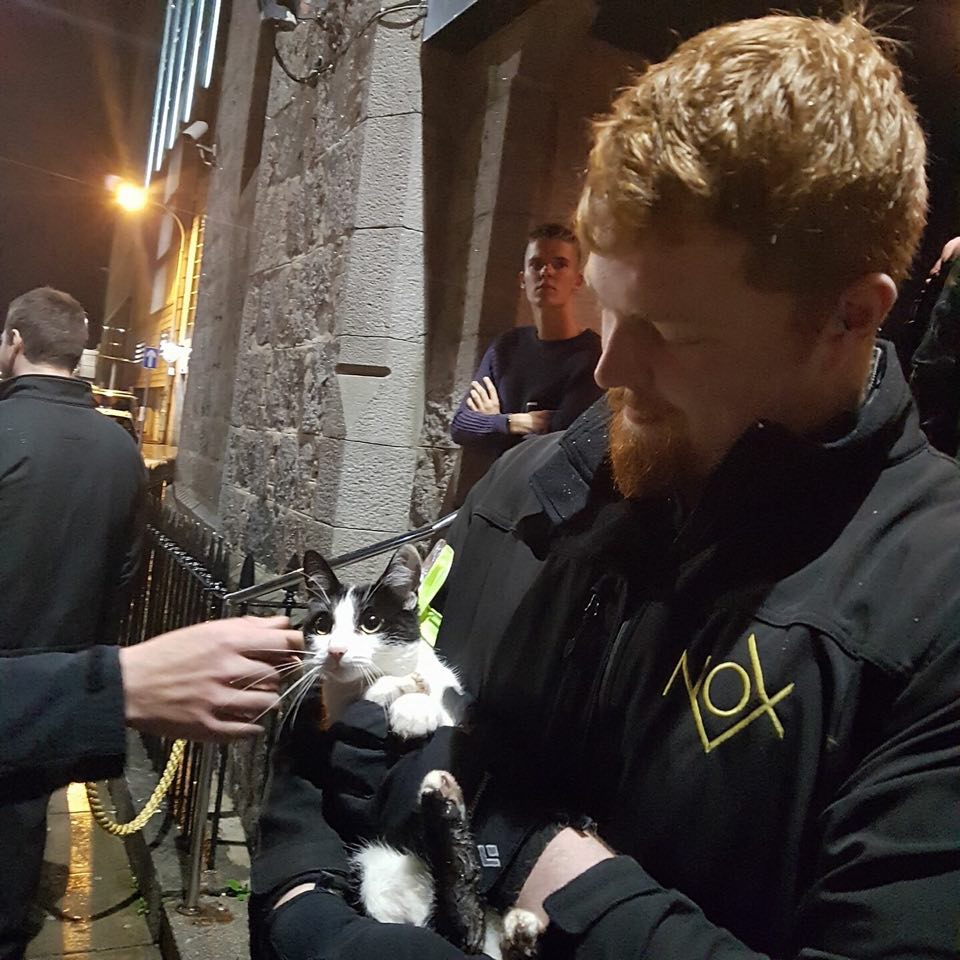 Subscribe to our Newsletter
Gain access to exclusive interviews with industry creatives, think pieces, trend forecasts, guides and more.