ADE Hangover is a new, and free entrance, festival at NDSM during Amsterdam Dance Event 2017
An initiative of ADE, Into the Woods, NDSM and Noorderlicht to give back to the city.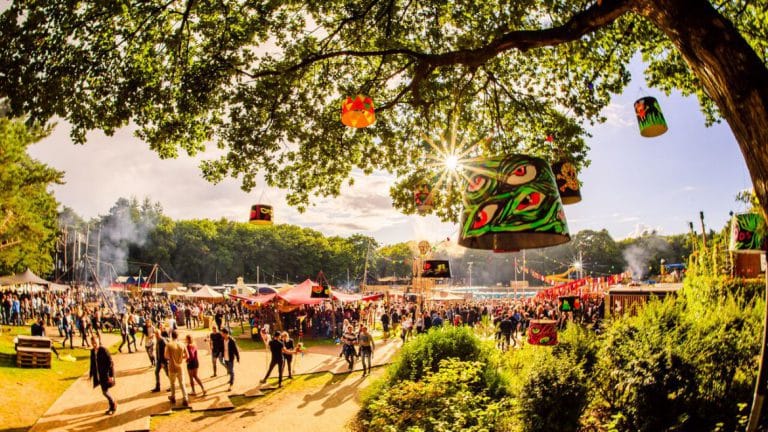 537
4.6K

4578

Amsterdam - ADE Hangover is an initiative of Amsterdam Dance Event, Into the Woods, NDSM Foundation and Noorderlicht Foundation to give back to the city. The new, free accessible, festival ADE Hangover recently announced its program (check it at the bottom of this article).
The picture used above was provided by ADE Hangover to illustrate what visitors can expect during the new free festival on Sunday October 22nd. In addition to a musical program there is a lot more to do: from a nostalgic Arcade Hall to a Sunday Market with (vintage) fashion, special arts and regional crafted products.
After a week of nightly partying in warehouses and nightclubs... ADE Hangover provides the perfect place and atmosphere to end your Amsterdam Dance Event adventure.

Event information
Sunday, October 22nd
12:00 - 23:00
NDSM, Amsterdam (around Noorderlicht)
Free entrance
Facebook event
www.adehangover.nl
Music program ADE Hangover
Barn (live stage)
Convoi Exceptional
Dialoque
Dialoque x Lövadad
Franca
Funky Organizers
L'Enfant
Löadadad
Resistance Orchestra
Space Dancing
Werktheater (chill out sets)
Applescal x David Douglas (Sunday Vitamins Mix)
Burt Control x CHURCH! (SpottieOttieDopaliscious)
Forest of Heroes x Enrique's Groove x Master Difficult (Vroege Volges)
Olivier Weiter x Pete Bandit (Filter House)
Reza Athar x Afrobot (Medical Disco)
Ten Son x Al Dee (Grooves set)
Trippin Jaguar x Some Chemistry (Delusional Rave)
Noorderlicht
The Strammer Jungs
DJ Axel
El-Rub-a-Dub
Esta Polyesta
Magnier
Marcel Vogel
SHMLSS
Wunterschlaus