Amsterdam – Verknipt celebrates their 6 years anniversary at Central Studios, Utrecht on January 12th.
Verknipt is an Amsterdam- based party organisation founded in 2012. Within a short period of time Verknipt gained a well-known name in Amsterdam and soon after expanded throughout the Netherlands. For their 6 year anniversary they are taking over Central Studios, Utrecht.
If you want to go don't wait a minute longer, like previous years this event will sell out. Get a ticket here before Verknipt 6 years is completely sold out!
Check out the timetable of Verknipt 6 years below.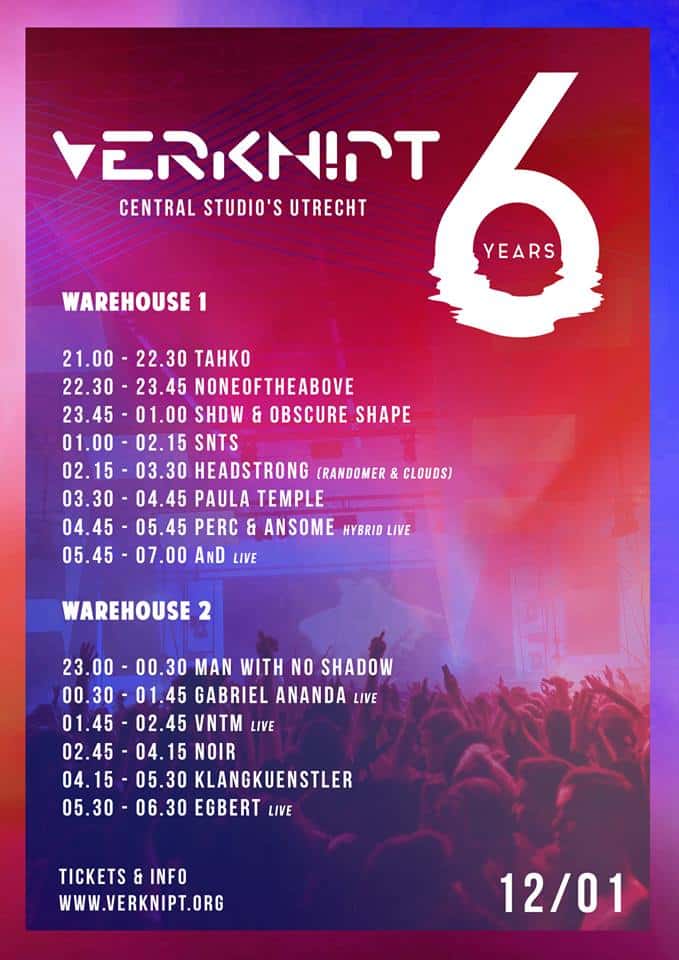 More Verknipt 6 years info & tickets: http://www.verknipt.org/tickets
Facebook event: Attend here
Subscribe to our Newsletter
Gain access to exclusive interviews with industry creatives, think pieces, trend forecasts, guides and more.